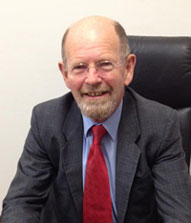 Dr Henley Harrison F.R.C.S. (ENG.), F.R.C.S. (ED.), F.R.A.C.S.
Dr Harrison graduated in medicine from the University of Sydney and did his specialist post-graduate training in both Australia and Britain. He holds diplomas of Fellowships of the Royal Colleges of Surgery of England, Edinburgh and Australasia.
He is Head of the ENT Department at Sydney Children's Hospital, Randwick, consultant ENT at the Children's Hospital, Westmead, the Senior Approved Medical Specialist for ENT with the Workers Compensation Commission of New South Wales, and Medical Referee for the New South Wales District Court. His former roles have included head of the ENT Department at Sydney Hospital and Chairman of the New South Wales Committee of ASOHNS (the Australian Ear, Nose and Throat Society).
Dr Harrison's longstanding association with The Sydney Children's Hospital, Randwick and The Children's Hospital, Westmead highlight his expertise and compassion when treating children. Dr Harrison is no longer operating at The Sydney Children's Hospital, however, his associate Dr Catherine Banks who is a member of Sydney CBD ENT has taken over his operating and can operate on your child if needed.
He enjoys bushwalking, running and cross-country skiing. He likes to kayak on Sydney harbour when he gets the chance and spend time with family.
Audiologists
We have two audiologists on staff. They are Catherine Brown MA (Aud), M.Aud S.A. and Monica Summers BA DipEd, Dip Aud, M.Aud, M.Aud S.A. (CC) Clinical Audiologist. Both Catherine and Monica are also qualified in the fitting of hearing aids and would be only too happy to look after you from the moulding process to programming and installing your new hearing aid as well as any problem solving with your new hearing aids.
The Practice provides comprehensive diagnosis and management of both paediatric and adult ENT conditions. Most ENT problems do not need surgery and respond to treatment as necessary in the rooms.